Austin, Texas, is a city of many neighborhoods — some historical, some new, and all of them unique. If you're looking for a place to call home in this eclectic city, you've come to the right place!
Whether you're looking for a place to call home or just want to get out and explore, these top seven historic Austin neighborhoods will give you a glimpse into what makes this city so unique.
Old West Austin
Just north of Lady Bird Lake, Old West Austin is one of Austin's oldest neighborhoods. The district was formed during the mid-1800s following the incorporation of the city. Elisha Pease, the then Texas Governor, sold off a portion of his plantation to formerly enslaved people who built their homes on the land.
The district has been rated as
one of the ten
greatest neighborhoods in the U.S. by the American Planning Association. It also holds a place on the National Register of Historic Places. To keep Old West Austin maintained and historic, anti-mansion restrictions limit house sizes and cap housing prices.
What to do here?
Locals have access to Lady Bird Lake, where they can fish, boat, and swim.
Zilker Park
is an excellent place for outdoor recreation like biking and hiking. Dogs can explore off-leash at a local dog park supported by the local Canine Social Club. And, of course, entertainment, dining, and nightlife are abundant, as it's relatively close to downtown and South Congress. Its central location makes it a prime neighborhood.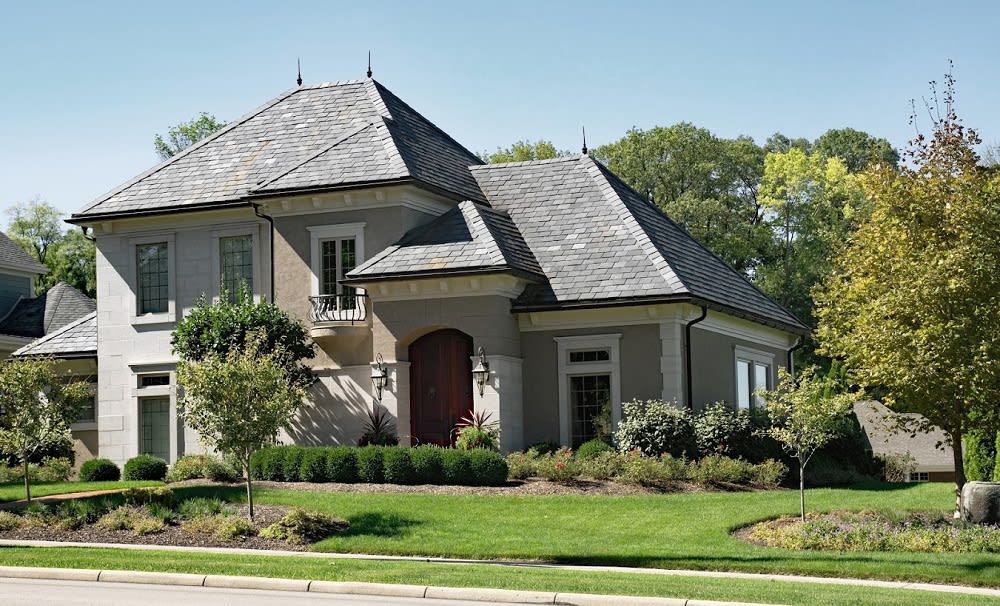 Photo courtesy of Shutterstock
Pemberton Heights
Pemberton Heights
, just minutes from downtown, is best known for its century-old whimsical tree canopies that shade the city's well-maintained streets. The district was eventually established after numerous transactions by the Austin Development Company, and the land was sold to Judge John Woods Harris in 1859. Even then, the neighborhood was initially considered outside Austin's city limits.
Pemberton Heights is full of charming historical landmarks. For example, Splitrock House, built in 1892, is the oldest surviving home in the neighborhood. Pemberton Castle is a 1925 gothic revival of an old water tower used initially to water crops and fight fires. The area sits on a limestone shelf providing breathtaking views of the Capitol, The University of Texas, and Shoal Creek. And the Windsor Road Bridge, known as one of the most beautiful bridges in Texas, continues to offer passage across the Windsor/24th Street creek.
What to do here
Pemberton Heights is family-friendly, boasting some of the best schools in the city. Residents attend regular events, including holiday celebrations, picnics, and happy hours. The neighborhood sits adjacent to Pease Park and Shoal Creek Trail and is a short drive from Barton Creek Greenbelt, Emma Long Park, and Zilker Park.
Clarksville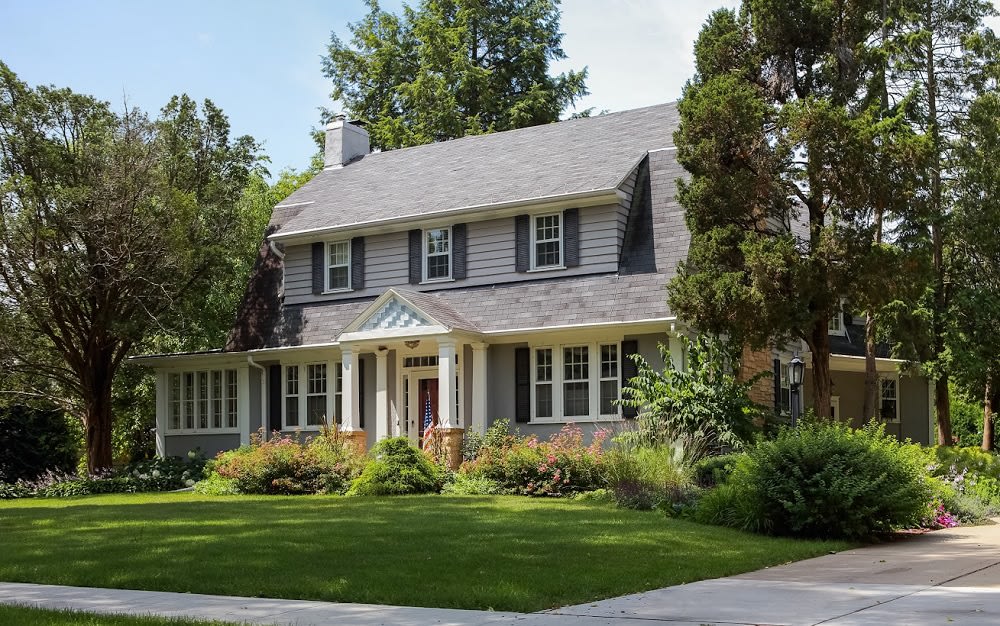 Photo courtesy of Shutterstock
Clarksville
is one of Austin's oldest neighborhoods and was once a place for enslaved people to live and work for Governor Elisha Pease. After the emancipation in Texas, Governor Pease gave parts of his plantation to the newly freed, hoping they would continue to work for him. Eventually, a formerly enslaved man named Charles Clark purchased two acres of land. He built his home on today's West Tenth Street. Clark sold off a portion of his land to other formerly enslaved men, and the district was aptly named Clarksville in the 1870s. It became one of the first cities of freed people west of the Mississippi River.
Some historical landmarks that still stand since the development of Clarksville include the
Hezikiah Haskell House
. The house serves as a reminder of the deeply rooted suffering and the extraordinary triumph of the formerly enslaved people who dedicated their effort to making Clarksville a free space. After the death of the last owner, Hezikiah Haskell, Jr., in 1976, the property's deed was transferred to the City of Austin. It has since served as a place of worship and senior lunch gatherings.
What to do here?
While the historic charm is notable, Clarksville is now a modern entertainment area. The neighborhood borders downtown, so many clubs and restaurants are within reach. It's also close to 6th Street and Lamar, a popular shopping area. Clarksville is a hip area with many art galleries attracting young families, young professionals, and students. Wading pools are open during the summer at the neighborhood parks, Clarksville Park and West Austin Park.
Old Enfield
In 1914, Niles Graham, the grandson of former Texas governor Pease, filed the blueprint of what would become known as
Old Enfield
. Graham's vision was to establish an upscale subdivision for the affluent and cash in on the perks of his inherited land. Located just west of the University of Texas campus, Old Enfield is the oldest neighborhood in the Old West Austin Historic District.
Today, Old Enfield is a sophisticated, historic neighborhood with a mix of elegant colonial mansions and 1950s bungalows, adorned parks, and exceptional schools. The area is one of the most expensive neighborhoods in Austin. Old Enfield is also home to Pease Mansion or Woodlawn Mansion, a pre-Civil War multistory home built in 1953.
What to do here?
Owners of Old Enfield real estate often visit Pease Park, where an annual jazz festival is held along with Eeyore's Birthday, the melancholy donkey from Winnie Pooh. Football fans can enjoy games at the nearby DKR Texas Memorial Stadium.
Bryker Woods
Bryker Woods is a more traditional historic neighborhood located in north central Houston. With a small-town atmosphere, it was established in 1886 but was developed by J.C. Bryant and McFall Kerbey mainly between the 1930s and 1950s. Some say the combination of the last names of the developers is how the neighborhood got its name.
Bryker Woods is filled with quaint one-story cottages that have been maintained to withstand the test of time. Bryker Woods is known for its majestic, decades-old trees that play an integral part in the natural environment here. The area retains its conventional, quiet, suburban atmosphere despite contemporary development.
What to do here?
Bailey Park is a popular gathering spot and has a cooling splash pad. A trail runs along Shoal Creek, perfect for hiking or biking to Pease Park. Residents also look forward to the annual Fourth of July parade.
Hyde Park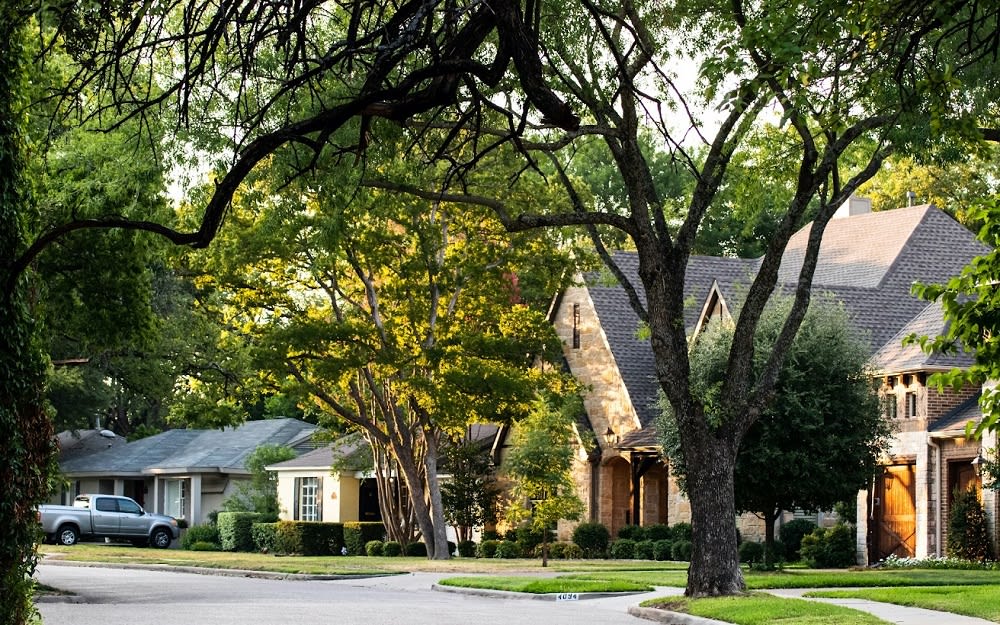 Photo courtesy of Shutterstock
Established in 1891 by developer Monroe Shipe, Hyde Park is just north of downtown. Its spacious streets are lined with an eclectic mixture of houses. Shipe's home still stands at 3816 Avenue G. Shipe was tasked to make this area a wealthy, self-sufficient suburb with reliable transportation. However, slow land sales caused Shipe to pivot his marketing towards the middle and working classes. The housing architecture reflected this as builders focused on producing more modest homes to fit the new audience.
Through the dedicated work of its residents, many of the homes have been restored and reflect the original design style. Because of modern development, Hyde Park has a unique combination of architectural styles, from ranch homes and Classical Revival homes to 1950 bungalows. Some more notable historic properties include the Sears-King House and the Smith-Marcuse-Lowry House. Also, Austin's
oldest operating grocery store
is found here.
What to do here?
Residents enjoy the home studio of the 19th-century sculptor Elisabet Ney. The Elisabet Ney Museum displays her portrait collection. A yearly pool party at Shipe Park brings the community together for swimming, movies, and ice cream. Also, locals meet annually on "It's My Park Day" to maintain the park and pool and give it a yearly facelift.
North University
North University is located north of the University of Texas campus and was established in the 1860s as the first neighborhood in Austin to be developed north of the Capitol. However, water accessibility and deforestation threatened the vitality of the community. Because of this, the natural character of North University has been transmuted over time as locals moved to and from the area. However, the district retains its unique charm through its artistic one-of-its-kind architecture.
The
Albert Buddington house
, owned by Austin's first butcher by the same name, is known to be the earliest structure remaining in the area. Other historic landmarks and homes can be found around Grooms Street and Tom Green Street.
What to do here?
Because of its convenient proximity to the University of Texas, North University is riddled with young college students. The scene here is a bit more upbeat compared to other neighborhoods. The lifestyle caters to young professionals and university students, so there are plenty of bars, parks, coffee shops, and eateries like The Drag.
Austin
is a city that has more than its fair share of history, and if you're looking to buy a home in a historic neighborhood, you've come to the right place. If you're looking for help finding your dream home in Austin, such as Pemberton Heights or Clarksville real estate,
contact John Teinert
at
Austin Fine Properties
today!
*Header photo courtesy of Shutterstock