Austin, Texas, is a thriving and vibrant city, with beautiful neighborhoods and excellent schools adding to its appeal as one of the top places to live in the country. Whether you are planning your first visit or are already packing up and getting ready to move to Austin real estate, it is helpful to know which neighborhoods are the best fit for you and your family. Read on for an expert guide from
Austin Fine Properties
.
Aspects to consider
Before choosing a neighborhood, there are many factors to carefully consider.

Are you seeking a property in a quieter neighborhood with a commute, or do you want to be in the heart of the action downtown? What noise level are you comfortable having at home? If you are not bothered by traffic sounds, then living closer to downtown may be ideal if you want to live close to all the hustle and bustle. However, if you prefer the quiet, you may want to look at neighborhoods farther from the downtown center.

Also, are you looking for parks and nature spaces nearby, or would you prefer downtown activities like shopping and live music? Or are you searching for both of these? Look into the events and festivities of the community to find a place that will fit what you are searching for.

How walkable do you want the area to be? Consider if you would prefer to be able to walk to work or if you do not mind commuting.

If your family has children or you are a student yourself, think about the location of schools in relation to your home. Would you prefer to be closer to the university downtown?

In Austin, you can find your perfect fit, but knowing what your ideal neighborhood looks like before starting the search can make finding your dream home much easier! Be sure to discuss your requirements for your future neighborhood with your real estate agent so they can match you with communities that best fit your criteria and lifestyle.
Clarksville / Old West Austin
Located just west of downtown Austin, historic
Clarksville
is one of the
oldest
neighborhoods in the city, dating back to 1871. Clarksville, and the area around it known as "
Old West Austin
," has an old-fashioned neighborhood feel. Clarksville homes are spread along the rolling hills and have beautiful historical architecture, making them unique to the area. Clarksville features unique landmarks to see without having to travel far, such as the Castle built in 1869 and the Haskell House built in 1879. Clarksville also features an array of fantastic dining options, including American, Italian, and seafood cuisine for hungry residents to enjoy. Due to its proximity to downtown, Clarksville tends to be a quieter neighborhood within easy reach of the amenities of big-city life.
Bouldin Creek/Zilker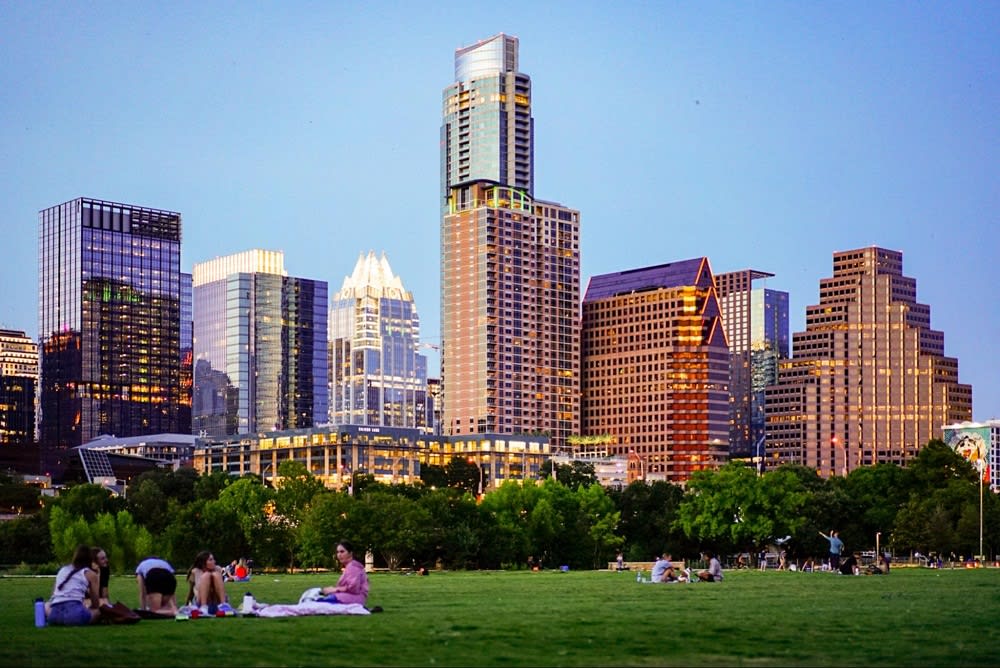 Photo courtesy of Unsplash
Bouldin Creek
and Zilker are centrally located neighborhoods in Austin, making them popular among young real estate seekers. Because of the convenient location of these communities, amenities like restaurants, cafes, and parks are easily accessible. The neighborhoods are quiet, with historical homes dominating the architecture. Residents love to hike the East and West Bouldin Creek Greenbelt trails to get some exercise and enjoy the weather.
Travis Heights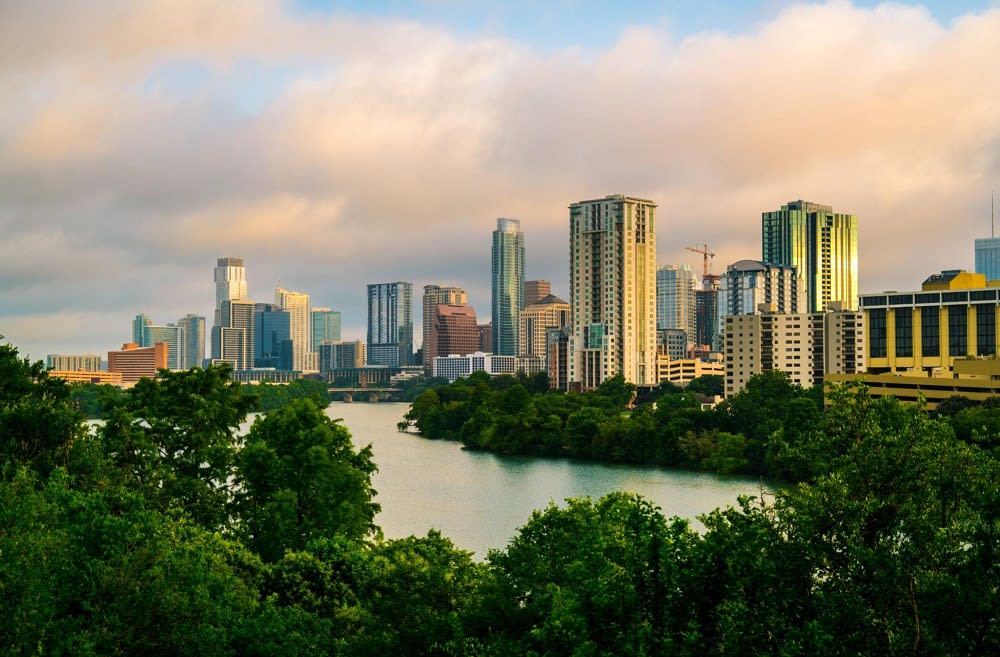 Photo courtesy of Shutterstock

Travis Heights sits just south of downtown Austin. The South Congress strip offers shopping, dining, and entertainment all in one location, while Town Lake has parks and walking trails for residents who want to enjoy nature. You can often find live music in Travis Heights or the arts being showcased by locals around the neighborhood. The community always has something happening on the events calendar, so this is a great option for those looking to get outside and become friends with neighbors and other residents.
East Austin

East Austin is another arts-focused and locally-centered part of town. The neighborhood is home to numerous bars, restaurants, and live music on every corner. Residents here love to support local shops and artists. Many great shops offer handmade items, including clothing, jewelry, and beauty products. As the community is centered around art, there are always shows and live music to enjoy around the neighborhood.

East Austin is a hub for organically grown foods. Many of Austin's community gardens are located in this neighborhood, making it a perfect spot for those with a green thumb. Additionally, there are four urban farms providing fresh foods to locals. East Austin is the perfect spot for those looking to be in the heart of downtown while being amongst locally run shops and the center of Austin's love for gardening and creativity
Pemberton Heights/Bryker Woods
Homes in
Pemberton Heights
and Bryker Woods are made up of both cottages and estates alike. The Pemberton Heights real estate scene is gorgeous, replete with many well-established trees that create canopies over the cottages and estates, giving them a uniquely historic look. Pemberton Heights and Bryker Woods are located close to downtown, the University of Texas at Austin, the medical center of Austin, and more. These neighborhoods are perfect for those looking to be in the heart of the city. Mostly everything is located in the area, including the hub of Austin's restaurants. If you are looking to be centrally located near downtown while still living in a tranquil community, Pemberton Heights and Bryker Woods may be what you are looking for.
Tarrytown
Tarrytown
sits beside Lake Austin, a section of the Colorado River farther from the city center. Being farther north of downtown makes this neighborhood quiet and peaceful. Since the neighborhood is right by the water, the residences here provide exquisite waterfront views and access to an aquatic-based lifestyle of kayaking, boating, paddleboarding, fishing, and much more. Tarrytown is home to several nature parks and preserves, making this neighborhood ideal for anyone who loves nature.
Ready to get started?
If you're interested in what the
Austin real estate
scene has to offer, from Pemberton Heights to Clarksville, TX, real estate, you want to work with a professional team with plenty of experience in the area. Reach out to the team at
Austin Fine Properties
today for expert guidance in finding a neighborhood that's the best fit for you.

*Header photo courtesy of Unsplash