Austin, Texas is an exciting place to live. With an overall
A Rating
from Niche.com, the community within Austin is brimming with diversity. The nightlife is vibrant, the public schools are highly rated, and the city is listed in the top 20 Best Cities for Young Professionals. There are many reasons to invest in Austin, Texas luxury real estate; let's start with the top seven things you must experience in this dynamic southern city.
Experience the Ann and Roy Butler Hike-and-Bike Trail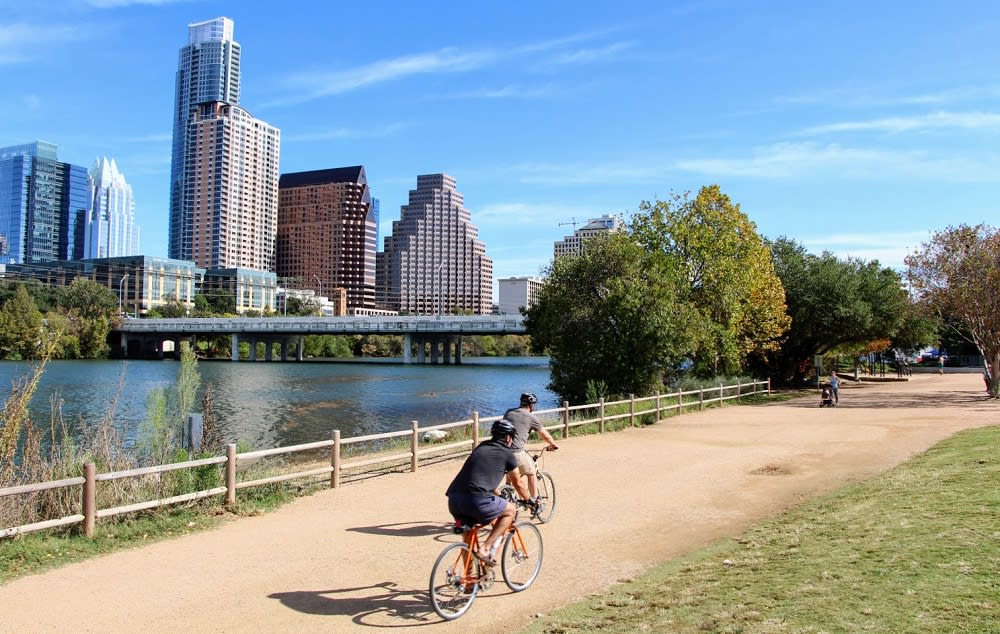 Located just minutes away from many Austin properties, the
Ann and Roy Butler Hike-and-Bike Trail
is a vibrant ten-mile stretch of nature that runs along the water in central Austin. The trail was created in the 1970s by a civic effort to make Austin an even more beautiful place to live. Designed to be a local rural escape in the heart of an urban setting, many locals and visitors visit its lush green grounds at all times of the year.
A few favorite spots within the trail include the boardwalk, a one-mile path that runs over water and offers unique views of Austin's metropolis. The course also features an off-leash dog park, and from March through October, you can watch local bats ascend to the heavens from beneath a wooden bridge that runs beneath Congress Avenue.
Shop along South Congress Avenue
South Congress Avenue is a stretch of Austin peppered with eccentric vintage shops, locally-owned boutiques, and consistent live music. Popular venues along this strip include
Ego's
, a bar perfect for sipping on cocktails or singing karaoke. Old Austin properties turned into businesses are filled with artisan craft makers producing custom jewelry and apparel. In true Texas style, you can try on one of the four thousand boots housed at
Allens Boots
, just to add a touch of the south to your style.
Bring the kids to the Thinkery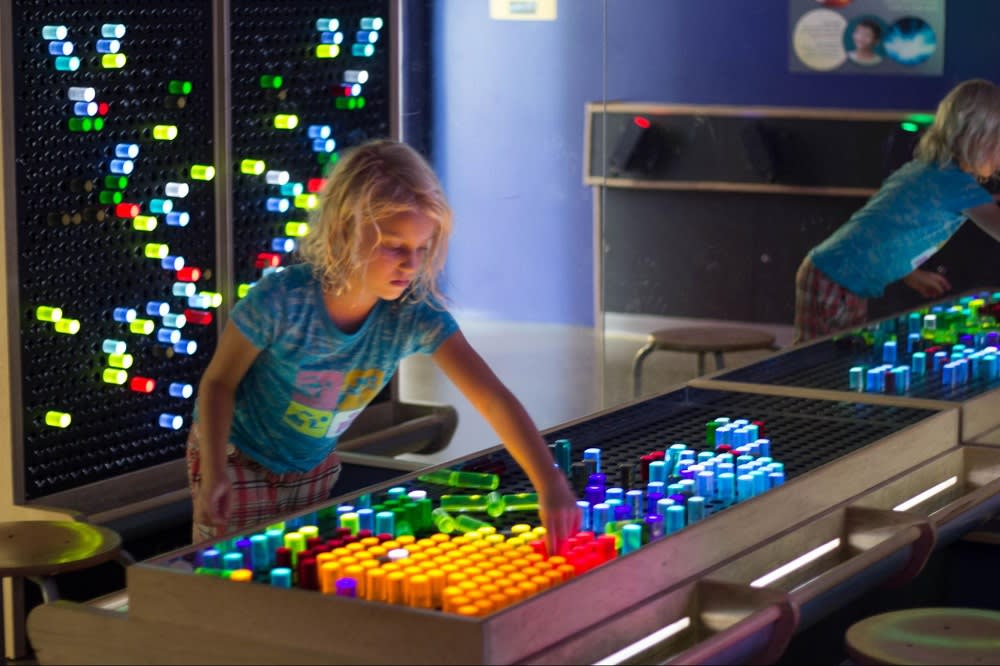 The
Thinkery
is Austin's premier children's museum. Built to teach children about STEAM (science, technology, engineering, arts, and math), this museum is open year-round and is one of the most rewarding places to bring the little ones. This unique organization holds programming for children of all ages and hosts a free community night on Sundays for the family.
Catch a sunset at Mount Bonnell
Mount Bonnell
is a 781-foot peak in the heart of Austin, overlooking much of Austin's luxury real estate. A favorite destination for outdoor recreation in the area, Mount Bonnell offers expansive downtown views along with plenty of spots to catch a perfect sunset. The park is open from 5:00 a.m. through 10:00 p.m. every day and is free to explore. While the incline is slow, locals rave that the trek is worth it to reach the top.
Tour the Texas Hill Country wineries
There are fifty distinct
Texas Country Hill wineries
within the Austin community. Take a self-guided tour of the visually stunning wineries while sipping succulent tannins and conversing with some of the nation's most accomplished sommeliers. Visit the
Austin Winery
, the first winery to open within Austin that hosts a full production, from grape to glass. Another exciting option is
Becker Vineyards
, a sprawling winery with a rich history.
Go horseback riding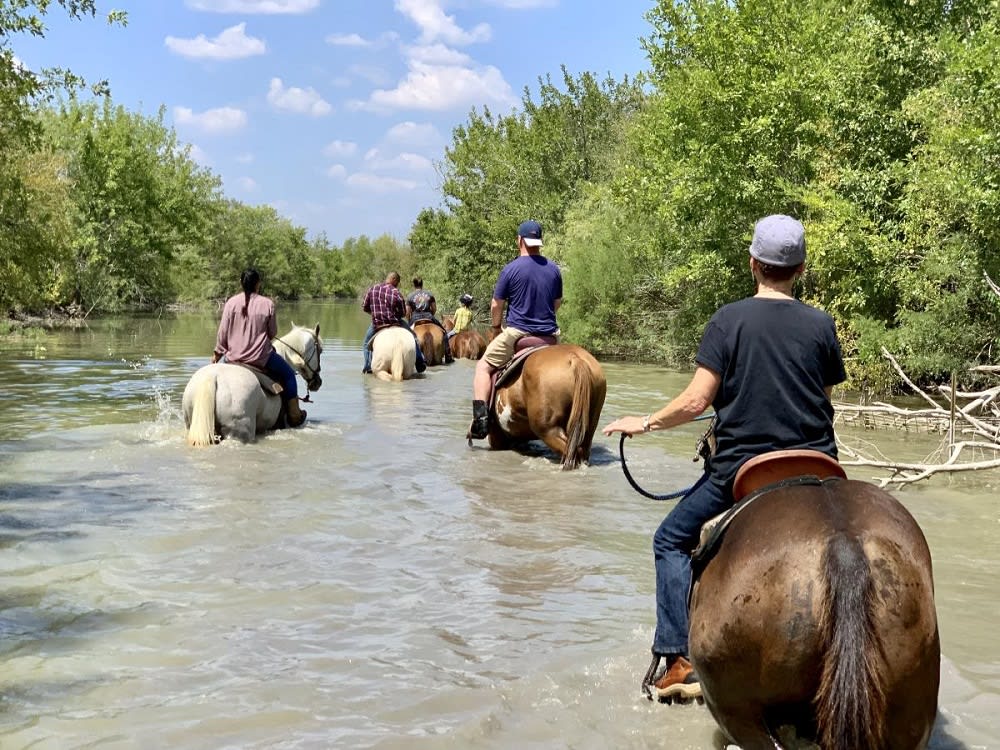 Photo courtesy of Visit Austin, Maverick Horseback Riding
Once you take the leap and invest in a property for sale in Austin, it's time to grab your boots and get ridin'! There are numerous horseback riding outlets around Austin, but the top choice is
Maverick Horseback Riding
. At Maverick, novice riders pair with experienced instructors to help ease their worries and make them feel comfortable riding for the first time. Maverick also serves experienced riders and allows them to express themselves while riding on their responsive, well-groomed, happy horses. In terms of trails, this organization has a variety of options. Take time to enjoy a romantic sunset ride, or bring the kids on a beginner-level path. You can even customize a ride by picking the pace and providing any special considerations to the company.
Catch a celebrity at The Continental Club
The
Continental Club
is a renowned music venue that has impacted the Austin community for over sixty years. The club first opened in 1955 and was initially a supper club, then a burlesque club, then a blue-collar bar, and eventually evolved into the preeminent music performance venue it is today. The space is constantly hosting performances from Texan emerging artists and other musicians who travel from afar to make a name for themselves on the Continental Club's celebrated stage.
Moreover, surprise celebrity appearances are the norm at the club, with names as big as Stevie Ray Vaughan and Robert Plant gracing the stage. Many Austin properties for sale sit close to the club, allowing an easy visit for a date night.
Are you ready to invest in Austin, Texas luxury real estate? Contact one of the experienced local agents at
Austin Fine Properties
to help you find the home of your dreams.