Austin, as well as being widely regarded as being "weird" (and proud of it!), is a foodie's paradise. Those who own Austin area real estate are able to choose from a huge selection of restaurants, featuring everything from barbecue to Tex-Mex, fine steakhouses to funky food trucks. Whether you're an early bird who likes to hit hot breakfast and brunch spots, or you're always on the lookout for your next favorite date night locale, there are always plenty of options to choose from. Here are some of the best to put on your list.
For breakfast or brunch
Serving Asian comfort food with a Southern spin, The Peached Tortilla is a popular brunch spot that is open from 11 a.m. to 2:30 p.m. on Sundays for brunch. Some of their mid-morning to early-afternoon favorites include the Korean Steak & Eggs Bowl, Avocado Toast, and Whipped Nutella Toast. Of course, no brunch would be complete without some cocktails, and The Peached Tortilla has some of the best. Try out the Mulemosa, Thyme Warp, or Espresso Alexander. Alternatively, if you want to be a little more conventional, select wine or local brew from their brunch drinks menu.
Open for breakfast at 9 a.m. every weekday and from 8 a.m.-3 p.m. on weekends for brunch, Better Half not only has some delicious menu options, but they also have outstanding caffeinated drinks and, of course, some spectacular alcoholic drinks. If you're in town to look at Austin properties and want to get a head start on the day, visit them for an early morning Vanilla Latte and Sriracha-Maple Bacon Biscuit. If you'd rather roll in a little later on Saturday or Sunday, you can get your weekend started right with a Michelada and some Waffle Iron Hash Browns or Pumpkin French Toast.
For lunch
Where else but Austin can you get a cocktail and lunch in a public library? Cookbook Bar & Café is located inside the enormous downtown Austin Central Library and offers patrons breakfast, lunch, and dinner, as well as wine, beer, and coffee drinks. Stop in for lunch, pick out a great book, and enjoy a Veggie Wrap or Marinated Chickpea Salad while sipping on a cold brew or can of Austin Beerworks Pearl Snap Pilsner.
Owners of Austin real estate or visitors looking to break into the market will find vintage flair with plenty of outdoor seating upon arriving at Irene's for lunch. Also open for happy hour, dinner, and late-night eats, Irene's is a classic American restaurant and bar known for its stylish, laid-back vibe and fantastic food. You can enjoy a $15 lunch special that includes any sandwich, taco, or slider with a side and drip coffee or iced tea on weekdays from 11 a.m. to 3 p.m., or choose from the vast menu that includes salads, soups, and classic or innovative and unique sandwiches. If you're so inclined, you can also choose a drink from Irene's large selection of signature cocktails, draft beers, and wines.
For a casual dinner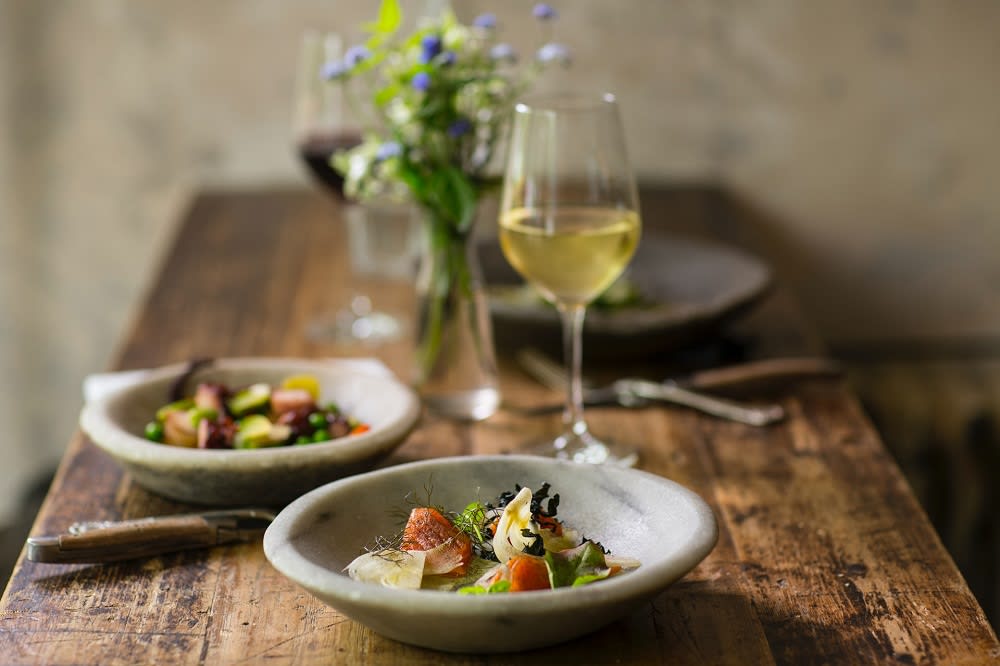 Ready to put your feet up and enjoy a craft beer and French-inspired food in a casual environment after a long day of looking at Austin properties? Then make plans to dine at Hopfields, a gastropub renowned for its comfy sophistication. You can munch on a House-Made Charcuterie Board, Mushroom-Leek Tart, or Ratatouille while sipping on one of the restaurant's huge selection of craft beers or wines.
A tiki bar and burger joint, Pool Burger is the perfect casual eatery if you're in the mood for some strong drinks and an island vibe. They serve natural, antibiotic- and- hormone-free Wagyu beef from a local farm, and you can pair any burger with fries, beets, and avocados, or pool chips with guac and jalapeño pimento. If you really want to chill out, order the Golden Killa or Charanda Rum Shrub to accompany your dinner.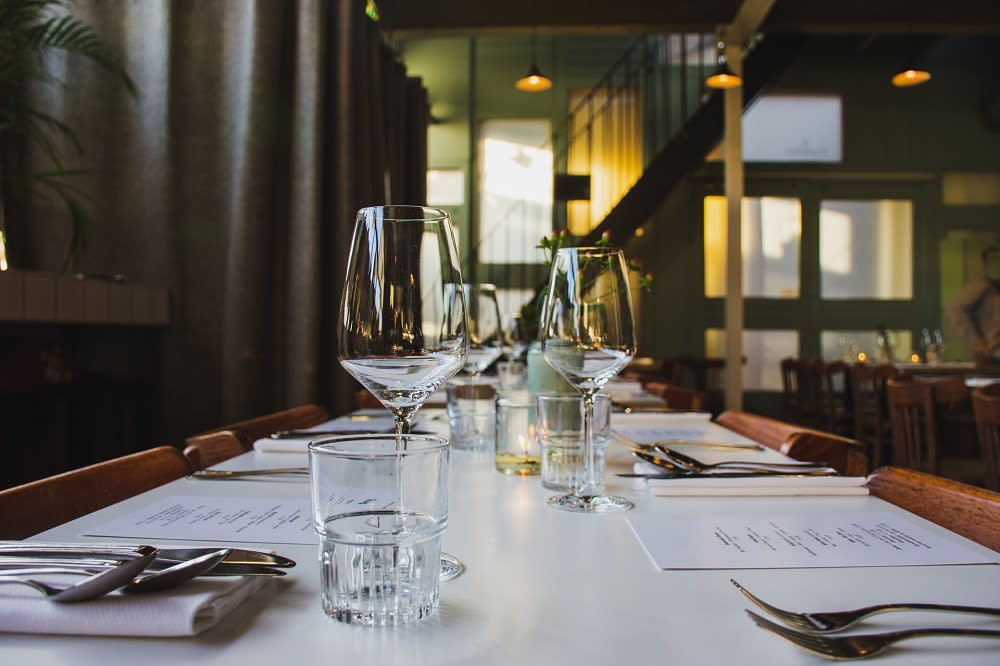 For an upscale dining experience
Do you want to celebrate making a successful offer on one of the Austin properties on the market? Or do you already live in the area and want to have an anniversary dinner or just a classy date night? Then make reservations at Hestia, a gorgeous restaurant built around a custom 20-foot hearth. As you sip on a glass of fine wine, you can choose the perfect celebratory dinner of Oysters, Halibut served with Charred Corn and Brown Butter, a Dry-Aged 6-ounce Wagyu Bavette served with a Potato Croissant, or a Berkshire Pork Chop. Finish off your meal with a decadent Chocolate Mousse or some Sourdough Buttermilk Ice Cream.
One of the most established special occasion restaurants in the area, Fonda San Miguel has been welcoming those who own Austin properties and visitors alike since the 1970s. Serving upscale interior Mexican food in a lively yet sophisticated environment, Fonda San Miguel is the perfect place for a celebration. Dine on Pescado al Mojo de Ajo (fish filet broiled in garlic butter), Ancho Relleno San Miguel ( ancho chili pepper filled with chicken, olives, capers, and almonds in a light cilantro cream sauce), or Shredded Duck Enchiladas, all while sipping on a Mexican beer or a Numero Uno Margarita.

Whether you live in Austin, are visiting, or are in town to start looking at Austin properties you might be interested in buying, you'll want to put one (or more) of the above restaurants on your list. No matter which of Austin's wonderful neighborhoods you live in or are visiting, you'll always be close to a fantastic restaurant that serves a delightful brunch, a delicious lunch, or a memorable dinner.
Hungry for Pemberton Heights, Austin homes for sale?
Interested in buying a home in Austin but haven't yet selected an agent? Reach out to one of the trusted local agents at
Austin Fine Properties
for guidance to help you find the exact right home for your needs.